Our Matching Grant expires at midnight, PST tomorrow. It has been absolutely amazing to see God work in the lives of others to generously give to our adoption fund. Amazing.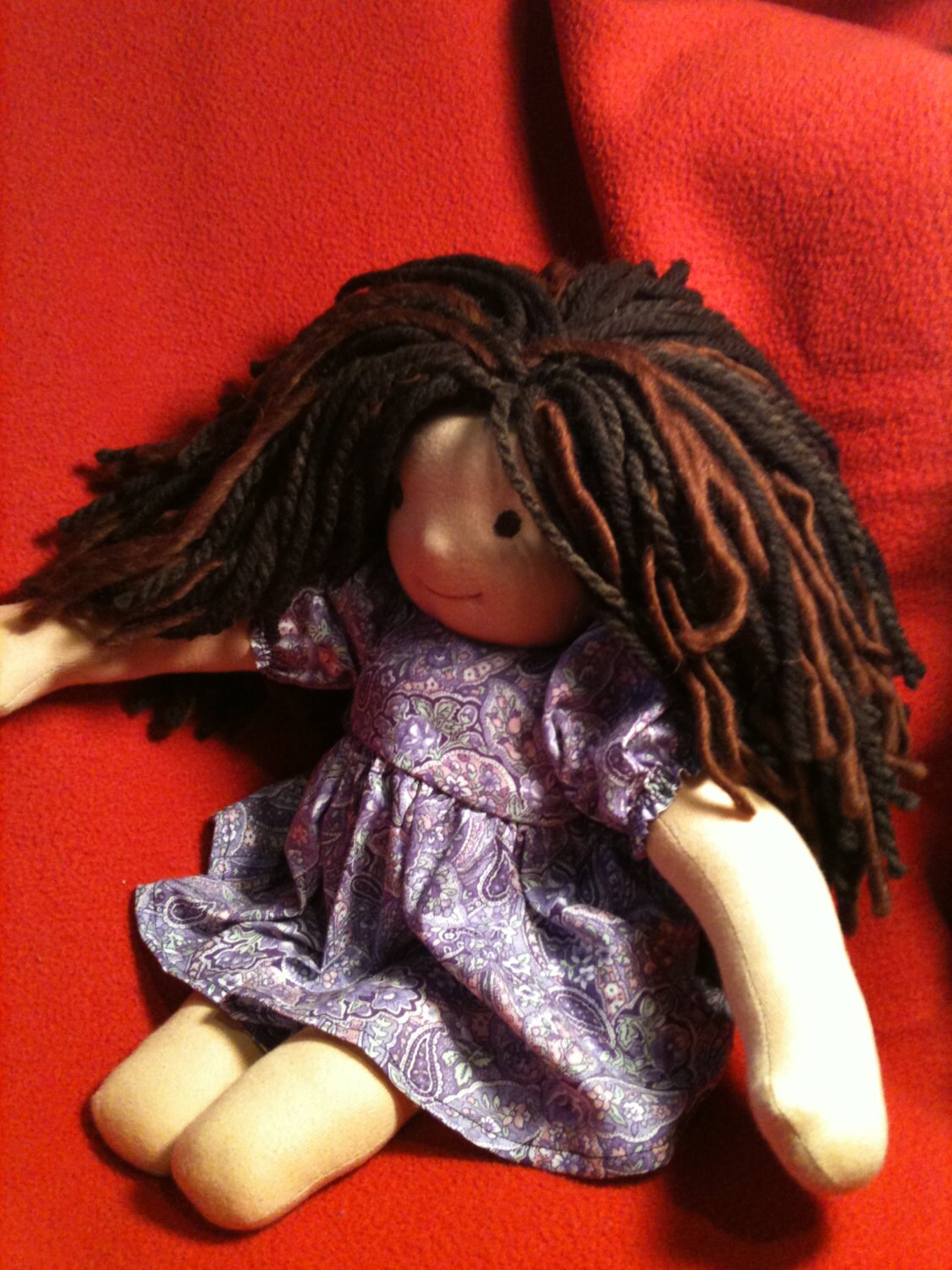 Lovely hand knit hair!
Just this morning I was fighting tears in the bank, as I unfolded a donation given to me at church yesterday. I had been amazed that someone would give us yet another $100 bill in cash in person, but then as I was making out the deposit, it was THREE $100 bills! When I got to the car, I could no longer hold it in. God has blessed us beyond expectation over and over again, people have surprised us over and over again at their generosity. Donations from people that we know are struggling to make ends meet themselves, enormous donations from people who have extra, and everything in between. Even the coins given to us by children amaze me,
And just minutes ago
, this beautiful dolly
(who looks an awful lot like Priscilla might just look like once we get her hair to grown out from it's "orphanage hairdo") has been offered for sale and all of the proceeds (minus shipping) will go to our adoption fund!
And if that isn't enough, Cheryl just listed a
CUSTOM Made Waldorf Style Dolly
- you pick the hair color,
Please share this listing on your social media - let's find buyers for these dolly!
As of the donations of these dollies, we are down to under $1000 to reach our goal of covering all our projected estimate future expenses for our adoption (barring anything unforeseen like price hikes in airfare). Isn't that AMAZING???? Just 5 weeks ago we were looking at needing to come up with around $21,000 to complete this adoption!!!
Oh - and our Home Study is waiting for the final director's signature today!